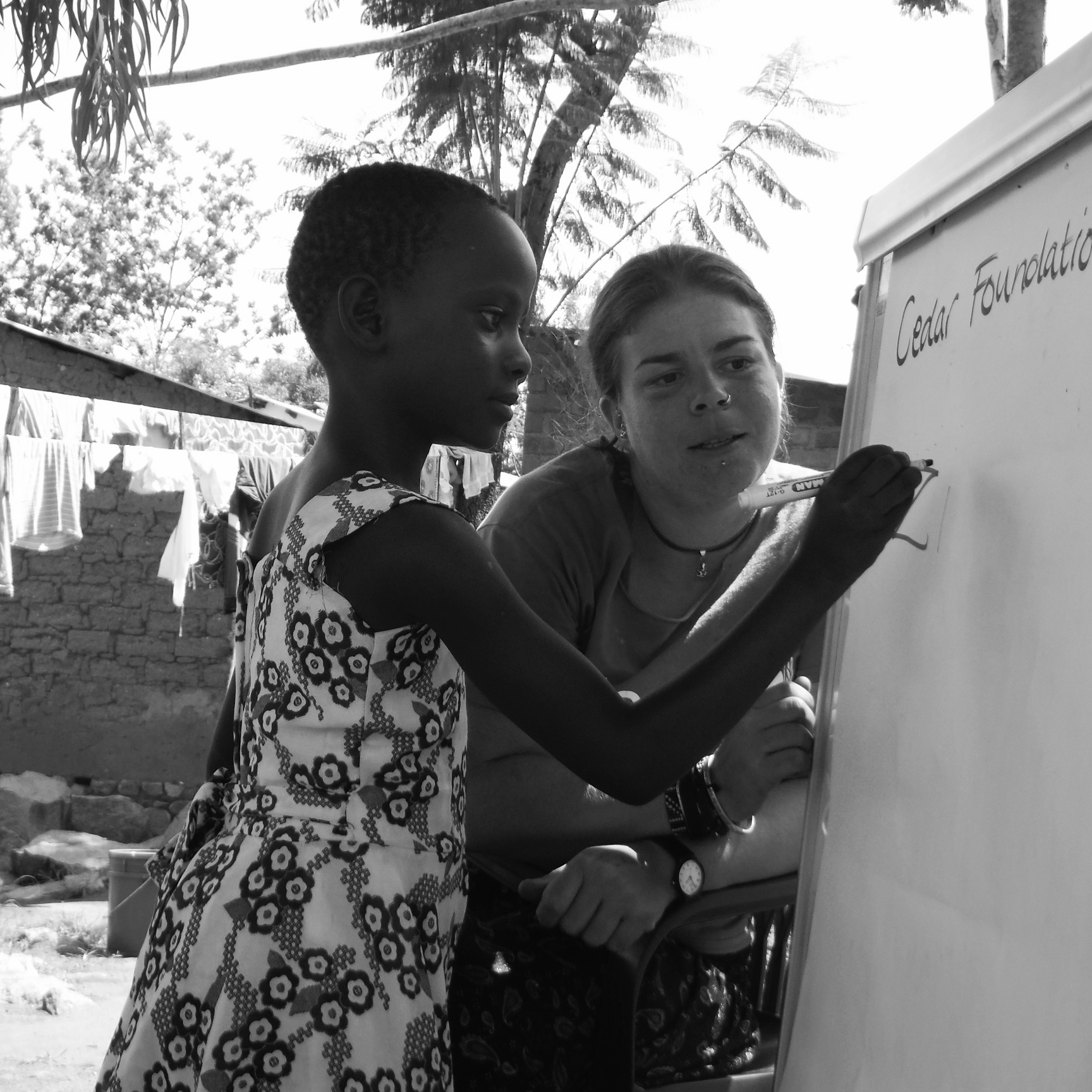 "She just picked it up from the ground with a shovel and chucked it over her shoulder!" exclaimed Cedar Tanzania's field officer, Kat. Earlier this week she had observed a Mother watch her child defecate onto the open ground outside the family's homestead and then calmly dispose of her child's faeces but only onto a different part of the open yard!
UNICEF have stated that, "Some 2.5 billion people worldwide do not have adequate toilets and among them 1 billion defecate in the open – in fields, bushes, or bodies of water – putting them, and especially children, in danger of deadly faecal-oral diseases like diarrhoea" (UNICEF media release NOV 2014 http://www.unicef.org/media/media_77952.html)
Our field officers Kat and Abduli discuss issues of hygienic toilet use, safe drinking water and safe food preparation with the children in Cedar's Saturday club, in fun-filled ways using art and sport.