The Cedar Charity Ball 2017
CEDAR TANZANIa host their FIRST EVER CHARITY BALL
Together with generous sponsors from Switzerland we have secured the funding for Phase I of the construction of the Nyamatongo Health Centre, in the Village of Kamanga. Construction is currently underway. The predicted completion date is summer 2017.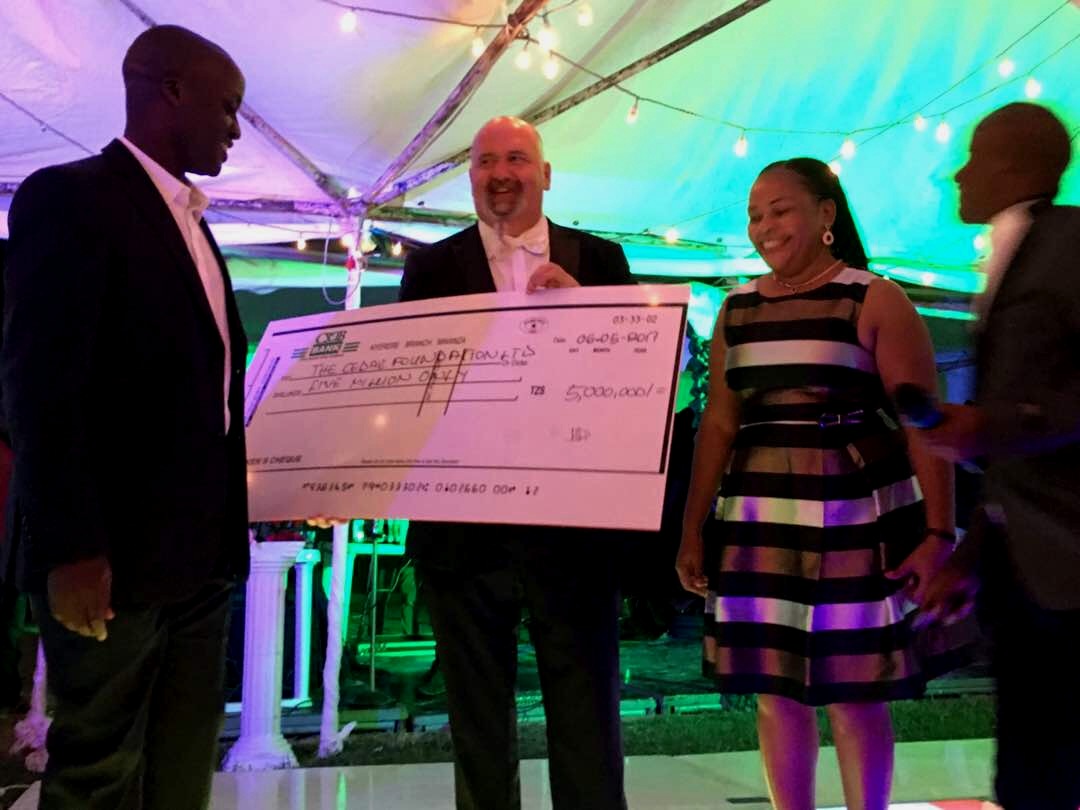 But in May 2017 we needed to enlist the help of companies in Mwanza, Tanzanian national and non-nationals alike, to raise over $30,000 in order to equip the Health Centre. We have been working together with Project Cure, an organization that has promised to donate over $300,000 worth of medical equipment, to furbish our Nyamatongo Health Centre, but only if we raised over $30,000 before hand. This $30,000 would be needed to process and transport the medical equipment to Kamanga. It will pay for;

- the needs assessment costs incurred by the donating organisation
- collection and renovation of equipment where necessary
- shipping costs
- import costs at Dar Es Salaam
- onwards transport costs to Kamanga
The Cedar Charity Ball held on the 6th of May 2017 was a roaring success. It was held under a beautifully decorated party tent, which held the 200 guests comfortably inside. The grounds of Mwanza Yacht Club are right by the shores of Lake Victoria, and the guests were treated to the magical sunset over the waters as the Ball proceeded into the night.
Every individual who purchased a ticket to attend the Cedar Charity Ball, received welcome drinks and canapés. They were treated to pork on a spit, a buffet meal, musical entertainment brought all the way from South Africa, and a wonderful evening of dancing.
Raffle tickets and auction bids were placed for such goodies as HD Plasma TVs, latest smart phones, safari trips to the Serengeti and to the exotic Island of Zanzibar.
The generous companies working in Mwanza and the individuals who donated so generously, helped us to exceed our $30,000 goal. Every shilling and dollar donated is helping us fulfill our part in securing the medical equipment that will soon furbish Nyamatongo Health Centre.
Cedar Foundation Tanzania thanks everyone involved in making this first ever Charity Ball such a great success. Thank you.
Thank you to our generous supporters